'iKON TV' Almost Reaches 6 Million Views in 3 Episodes…'Hot Popularity'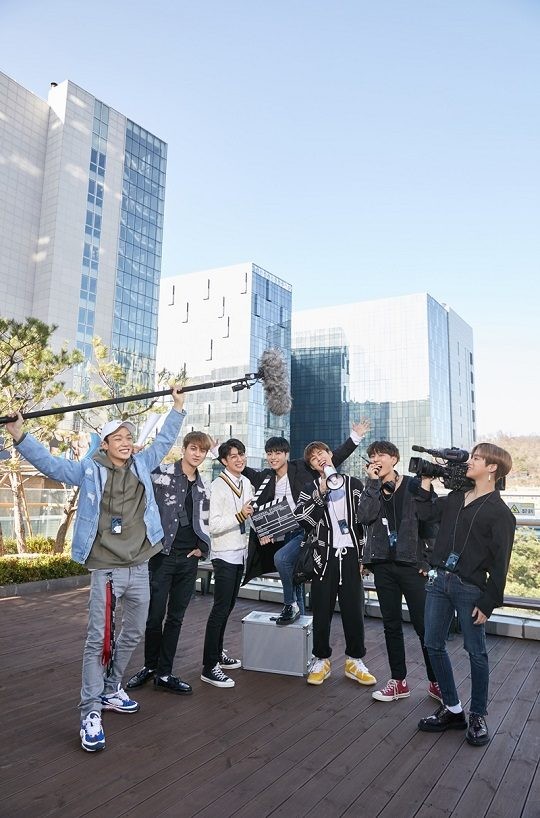 [텐아시아=현지민 기자] iKON's first reality show 'Self-Produced iKON TV' almost reached 6 million views in 3 episodes. 
As of May 9 at 10 AM, 'iKON TV' reached a total of 5,997,000 views. The program proved its high popularity by raising its view count in 3 episodes, since its first airing last month on the 21st. 
'Self-Produced iKON TV' is a dream come true for iKONIC (fan club) which members of iKON become PDs themselves while planning, filming, and editing a total of 10 episodes. YG Entertainment's YANG HYUN SUK has previously noticed the broadcasting of 'Self-Produced iKON TV' in response to the requests by iKONIC. 
iKON is currently displaying their hidden charms with their daily lives rather than their lives as artists on 'iKON TV'. The members are taking turns to become PDs and are selecting the themes for the episodes themselves. 
After writing their first resumes on 'iKON TV', members of iKON took interviews to become producers and went out for an awareness test out on the streets. The members challenged working as part timers at SEUNGRI's ramen restaurant, pet kindergarten, kid's cafe, and a home-shopping mukbang broadcast. 
Since members of iKON are producing the show themselves, the fans are giving out positive reviews on 'iKON TV' which is a program without a strict format. The scenes where members act like real brothers made the viewers laugh, while the viewers sympathized when iKON revealed their deep inner thoughts they had since debut. 
iKON recently conquered the K-Pop scene by being ranked at no. 1 for 43 days in music charts with the title song 'LOVE SCENARIO' from the 2nd album 'RETURN' released on January 25. They are showing off their variety skills through 'iKON TV' and are meeting their fans while achieving success with their music. 
On 'Self-Produced iKON TV' being aired on the 12th, CHAN will become the main PD and reveal 'iKON's Bet War'. The program airs every Saturday night at 10 PM through YouTube and V LIVE, and broadcasts at JTBC on the same night at 12:30 AM. 
2018. 5. 9.