'iKON TV' 1 Million Won Prize War… Battle Without a Badge of Rank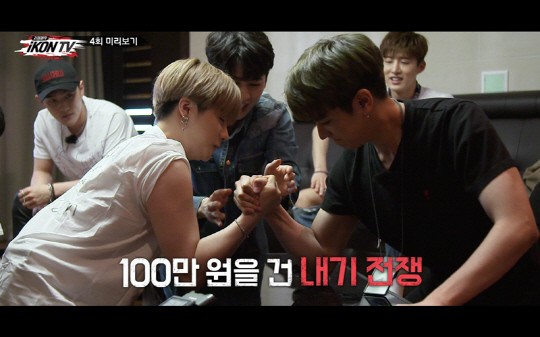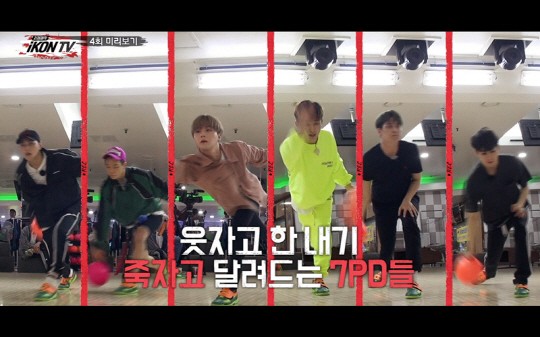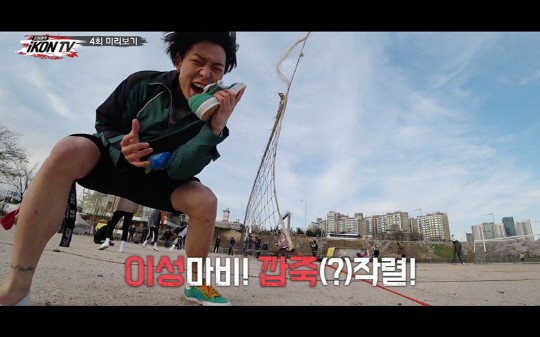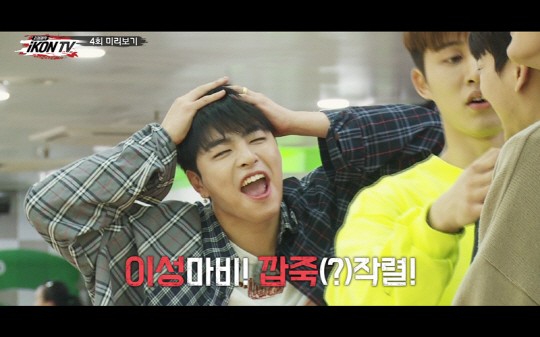 [스포츠조선=이유나 기자] iKON will display a tough battle without badges of ranks.
The preview for the 4th episode of iKON's reality program 'Self-Produced iKON TV' was revealed on May 10 at 6 PM through YG Entertainment's official blog (www.yg-life.com) and social media. 
The preview clip which started with the title 'Bet War, iKON TV Film, Director CHAN' had a tense atmosphere which reminded viewers of a noir film. The episode's theme was chosen by youngest member CHAN, which members of iKON perform bets all day as part of the 'Bet War'. 
From an arm wrestle of pride to a foot volleyball match at Han river, a ruthless bet war was about to begin. BOBBY lost his mind and dashed the field during the intense foot volleyball match, while BOBBY and JU-NE made the viewers laugh by trying to get inside each other's heads during the bowling match. B.I also complained at SONG by stating "Why did you tell us to do it", which made the viewers curious. 
CHAN split teams as the upper and lower section residents of their accommodation and offered prizes that are worth about 1 million won, raising the desire by members to win. 
After first premiering last month on the 21st, 'Self-Produced iKON TV' surpassed 6 million views on the 9th. Members of iKON are receiving love from the fans with their reality show after dominating the K-Pop scene of early 2018 with the title song 'LOVE SCENARIO' from iKON's 2nd official album, 'RETURN'. 
'Self-Produced iKON TV' is consisted of 10 episodes, and is currently displaying fresh ideas and themes every week. All members of iKON are playing the role of a PD, giving out sincerity and laughter to the viewers. The program airs every Saturday at 10 PM through YouTube and V LIVE, and broadcasts through JTBC on the same night at 12:30 AM.
2018. 5. 10.