BLACKPINK, The 'View Count Fairies'… 'BLACKPINK HOUSE' Surpasses 100 Million Views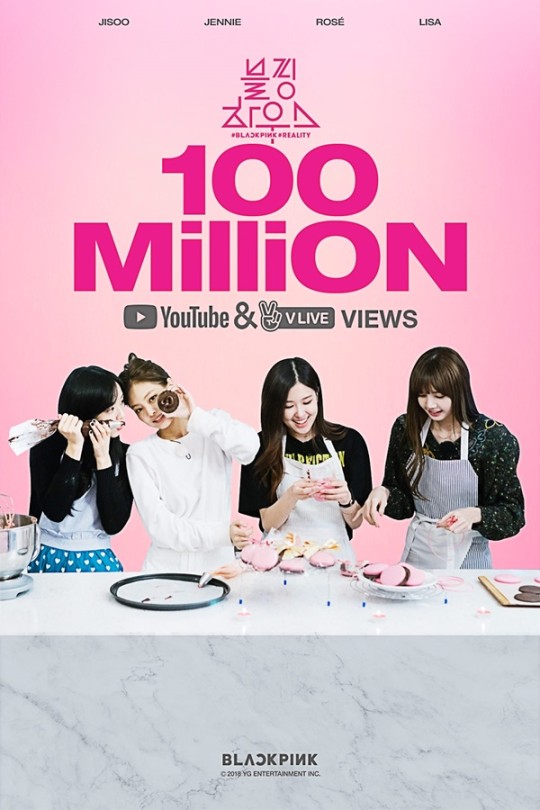 [매일경제 스타투데이=박세연 기자] Group BLACKPINK received the spotlight once again, by reaching another 100 million views with their reality show, 'BLACKPINK HOUSE'.
'BLACKPINK HOUSE' revealed back on January 6 through YouTube and Naver V LIVE, surpassed 100 million views on the 11th. It's a record achieved in 4 months, which is an exceptional record among other idol reality programs.
The first episode of 'BLACKPINK HOUSE' has almost reached 20 million views, while episodes 2, 3, and 4 surpassed 10 million views respectively. All 11 episodes are receiving steady love from the public, leading to high increases in total view counts.
'BLACKPINK HOUSE' previously reached 3.2 million views in 13 hours since its release, and reached 10 million views in 5 days. The program also proved BLACKPINK's global popularity by dominating V LIVE charts not only in Asia, but also in South America and Europe.
'BLACKPINK HOUSE' received attention from the public with its concept which members of BLACKPINK spend a 100-day vacation at a newly built accommodation in Hongdae, after working tirelessly since debut. The beautiful visuals and its luxurious format presented much more than simple fun and laughter.
Through their first exclusive reality show, BLACKPINK revealed their friendliness and normal daily routines rather than their charismatic image on stage. The group became closer to the fans by revealing their daily lives rather than maintaining the group's mystic image.
BLACKPINK holds a fantastic record of surpassing 100 million views on all 5 music videos released since debut, including 'WHISTLE', 'BOOMBAYAH', 'PLAYIN' WITH FIRE', 'AS IF IT'S YOUR LAST', and 'STAY'. They are living up to their nickname 'view count fairies', by setting a new milestone of surpassing another 100 million views with their first exclusive reality show, 'BLACKPINK HOUSE'.
2018. 5. 11.