YG to Establish X ACADEMY on October, "YG's Culture and Experience to the Globe" [OFFICIAL]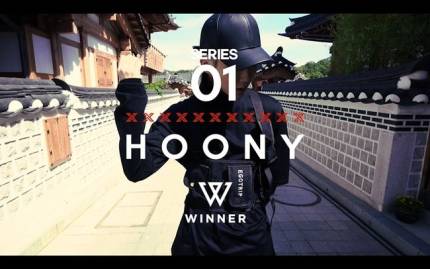 [OSEN=장진리 기자] YG Entertainment's 'X ACADEMY' which will pass on the know-how of the agency accumulated for the past 22 years, will finally unveil on October.
YG Entertainment and YG's new label YGX uploaded a dance teaser clip by WINNER's HOONY on their official blog YG LIFE and official social media account, announcing the establishment of X ACADEMY.
HOONY performed a brilliant and difficult choreography in the clip. His charismatic dance that contrasted with the antique background captured the attention of viewers. The dancers that appeared along with HOONY are from HITECH, YG's male dancing team, and will be the teachers of X ACADEMY.
HOONY has been receiving attention with his dance skills, as he made choreographies for WINNER himself. He is currently serving as a dance coach in the teenage dance battle program 'Dancing High', mentoring the participants.
X ACADEMY will release various video clips collaborated with artists from YG in the future.
X ACADEMY is a dance academy which will be established near Hongdae, Seoul on October. The academy will be established and operated by YG Entertainment, the agency that grew the best artists in this generation through their unique and systematic training program. It will be an educational venue for vocals and dancers to get a glimpse of YG's culture and experience accumulated for the past 22 years.
Dance teams HITECH and CRAZY who are performing all over the world along with artists from YG such as BIGBANG, WINNER, iKON, and BLACKPINK will teach dancing in the academy, while well-known vocal trainers currently active in TV audition programs and the entertainment industry will be teaching vocals.
X ACADEMY will provide lively education and training that artists from YG receive for not only those who aspire to become artists, but for everyone regardless of gender, age, and prior experience.
2018. 9. 22.