YG, "Will Select Artists Through X ACADEMY, Will Be Given Audition Opportunities"
[뉴스엔=박수인 기자] YG Entertainment promoted X ACADMEY through collaborative videos created with WINNER's HOONY, iKON DK, and world-famous dance crew KINJAZ. 
YG's new label YGX revealed additional performance videos by HOONY and DK on October 19. 
HOONY and DK captured the eyes of viewers at once through their orderly group dance performed with members Anthony Lee & Vinh Nguyen of the world-famous dance crew, KINJAZ. They provided various entertainment for the viewers by presenting dynamic moves with KINJAZ, the best dance crew in the world. 
X ACADEMY is a dance and vocal education institution established by YG Entertainment, the agency that trained the best artists of our generation through their unique and systematic training system. The academy will be a place of culture and arts education that will pass on YG's culture and experience accumulated for the past 22 years. 
The male and female dance teams HITECH and CRAZY who are performing all over the world with artists of YG such as BIGBANG, WINNER, iKON, and BLACKPINK will teach dancing, while vocal trainers who are currently active in TV audition programs and the entertainment industry will be in charge of training vocalists.
X ACADEMY will be open to not only aspiring artists, but also beginners and the experienced regardless of gender and race. The students can experience lively education and training in the same condition as artists of YG. 
As representative producer YANG HYUN SUK has revealed that he will select artists of YG from X ACADEMY himself, people are wondering what kind of new musical talent will be explored through the new educational venue. 
Outstanding students will be given opportunities to make debut. Not only exclusive audition opportunities to become trainees of YG Entertainment, The Black Label, and YGX will be provided, but also audition opportunities to become members of YG's dance teams including HITECH and CRAZY will be provided as well.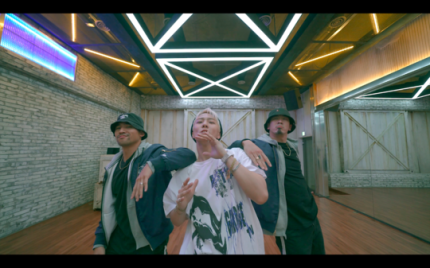 2018. 10. 19.