'Solo Debut D-3' MINO, "WINNER Members' Reaction? They Said It's Great"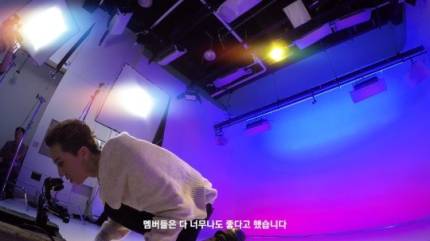 [헤럴드POP=고승아 기자]  WINNER's MINO revealed the 2nd direct message teaser with his album release only 3 days ahead.
Today(23rd) at 10 AM, YG Entertainment revealed the 2nd direct teaser video that shares various stories on MINO's album through their official blog(www.yg-life.com). 
When asked about WINNER members' reactions on his first solo album, MINO revealed his unique variety senses. He came close to the mic and stated, "Is this ASMR?" in a quiet voice and shyly responded, "The members said it's great". 
On the question asking him to state 5 words that would fit the title of the album 'XX' in 10 seconds, he made the people laugh by stating, "hope, desire, failure, love, despair, and trigger!". 'TRIGGER' is the introduction track of the album that notifies the start of MINO's solo album as the title of the song suggests. 
As part of the song 'TRIGGER' has been revealed, expectations on MINO's first solo album rose. 'TRIGGER' has impressive lyrics that express MINO's confidence with sincerity. The title of his album, XX', contains MINO's intention of letting the fans interpret the album in various was without being limited to an answer or a single definition.
His first solo album includes 12 new tracks including the title song 'FIANCÉ', 'TRIGGER', 'HOPE', 'O2', 'ROCKET', 'UM…', 'LONELY', 'AURORA', 'her', 'AGREE', 'BOW-WOW', and 'ALARM'. It is noticeable that MINO not only participated in the writing and composing of all tracks, but also produced them. 
MINO has passionately worked on the creation of his album for 2 months, making music all the time in his personal studio except when he had to go to sleep. He expressed his everything by participating in the creation of not only the music, but also the MV concept, album packaging, and promotion plans.
After performing in Hong Kong tomorrow as WINNER's last Asia tour concert, MINO will release his first solo album 'XX' on the 26th.
2018. 11. 23.