MINO's at No. 1 on Music Charts for 11 Days… WINNER's 'REALLY REALLY' Surpasses 100 Million Views, Double Celebrations [CRAZY CHART]
원본보기
[OSEN=선미경 기자] MINO has started his prolonged no. 1 rule. He is dominating music charts for 11 days. 
The title song 'FIANCÉ' from MINO's first solo album 'XX' is achieving long-run popularity. The successful results proved MINO's influence and presence as a solo artist. 
'FIANCÉ' topped various music charts as soon as MINO's album was released last month on the 26th and is maintaining its no. 1 spot for 11 days. As of December 6, 8 AM, the song was placed at no. 1 on Genie, Soribada, Olleh Music, Mnet, Bugs Music, and Melon, which is Korea's largest music streaming platform. 
MINO's 'FIANCÉ' redeemed the no. 1 spot at 8 AM when the number of platform users increase and is achieving no. 1 on daily charts with the steady support of fans. The fact that the song is maintaining its no. 1 spot for over 10 days in over 6 music platforms prove MINO's massive influential power.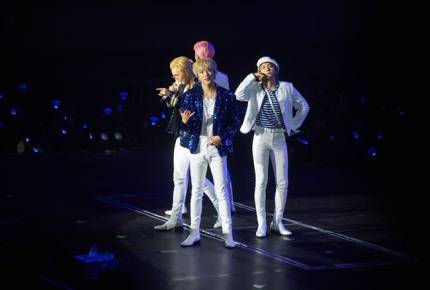 The song 'FIANCÉ' is receiving favorable reviews from music fans the song is the most MINO-like, with additional new charms. As MINO has been credited in the writing, composing, and arrangement of the track, his caliber as a musician has also been approved.
With MINO's prolonged rule on music charts, group WINNER is also setting milestones. The MV for WINNER's representative song, 'REALLY REALLY', surpassed 100 million views on YouTube. WINNER is continuing to achieve success as a group and as a solo.  
2018. 12. 6.