R.Tee X And to Perform 'What You Waiting For' at 'Inkigayo' for the First Time on the 10th… Anticipations↑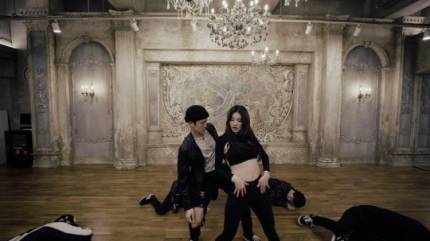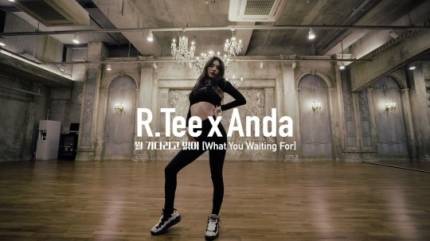 [헤럴드POP=박서현기자] The full performance video of 'What You Waiting For', the collaborative project by R.Tee and Anda, has been revealed and raised the people's anticipation on their first performance.
Today(8th) at 11 AM, YG Entertainment revealed the performance video of 'What You Waiting For', the collaborative single by DJ and producer R.Tee and Anda, the first female solo artist of YGX, through their official blog(www.yg-life.com).
On the full version video following the short teaser clip which was previously revealed, Anda dominated the screen while exploding her unrivaled charisma from start to finish. Her fierce choreography and dynamic facial expressions also stood out, grabbing the viewers' attention.
In addition, the move of pointing at her wristwatch on the lyrics, 'What you waiting for' and moving her fingers according to the melody completed a full and well-constructed performance. Regarding the 'wristwatch dance', Anda explained, "Time keeps ticking, and pointing at the watch for a man who's hesitating is the key point", noticing a choreography hit.
R.Tee X Anda's 'What You Waiting For' is the first collaborative project by YGX and The Black Label, and the collaboration was done by Anda singing and performing on top of a track composed by R.Tee. It has a high degree of completion as it was regarded as one of the candidates for BLACKPINK's upcoming project.
R.Tee is a talented DJ and composer of The Black Label who participated in producing multiple hits including BIGBANG's 'FXXK IT', BLACKPINK's 'PLAYING WITH FIRE', and 'DDU-DU DDU-DU'. Anda is an artist who representative YANG has been keeping an eye on and has amazing charms and solid skills, enough so that he ordered YGX to sign her himself.
'What You Waiting For' released on the 6th through multiple music platforms received heated support from many artists of YG Entertainment including WINNER's YOON·HOONY·JINU, iKON's B.I·BOBBY·JAY, BLACKPINK's JENNIE·JISOO· ROSÉ, and ZION.T while also receiving favorable reviews.
Anda will present her fierce performance of 'What You Waiting For' for the first time on SBS' 'Inkigayo' on the 10th.
2019. 3. 9.