[Y SCENE] YG's CEO YANG MIN SUK, "This is a Very Serious Issue… Hope the Fact Relevance Get Solved Through Investigation"
[YTN Star=지승훈기자] The general shareholder's meeting of YG Entertainment has been held since YG Entertainment was impacted by the Burning Sun incident regarding SEUNGRI. 
On March 22 in Hapjeong-dong, Mapo-gu, Seoul, the general shareholder's meeting of YG has been held. There has been high attention being paid to the meeting from inside and out since not only SEUNGRI, but even his agency, YG Entertainment, has received a negative impact on image after the 'Burning Sun incident'.
Prior to the start of the meeting, CEO YANG MIN SUK told the press, "We are considering this issue very seriously. Related investigations are currently ongoing, and we will cooperate faithfully. We hope the clear fact relevance becomes revealed through this investigation. When the comprehensive results come out, we hope to get another chance to announce our additional position and future plans". 
Regarding his reelection, he shortly replied that it will be determined through the shareholder's meeting. He consistently replied "I have nothing to say at this moment" on allegations and questions relating to the tax investigation on YG, loss of national pension, and the Burning Sun incident. 
He also replied, "We feel socially responsible and think of it very seriously but will announce our official statement on the matter in the future", on the poor artist management of the agency's artists. 
Regarding the fall in YG's stock price, he explained, "We will do our best for our stockholder's profit and to raise the value of our stocks through further plans". 
Representative YANG entered the meeting after adding, "I hope to get a chance to announce our additional position and future plans".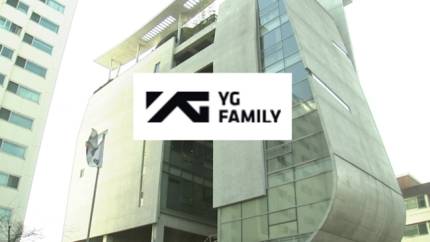 On the shareholder's meeting, the agenda of appointing 4 directors has been introduced. It was regarding the reelection of CEO YANG MIN SUK of YG Entertainment and YG PLUS, Choi Sung Joon, YG Entertainment's head of operations, reelection of Tang Xiaoming as an outside director, and the election of Jo Youngbong, the vice president of ENCAST, as a new outside director. 
The reelection of CEO YANG MIN SUK is expected to face difficulties on this meeting. Representative YANG's tenure ends on the 24th. He currently holds 3.56% shares of YG. Representative YANG HYUN SUK is positioned as the president but is not registered as a board member. He holds 16.12% shares of the company while representative YANG MIN SUK is in charge of business operations. 
On March 20, the National Tax Service started a tax investigation on YG Entertainment. As the agency received regular investigations on 2016 and investigations go on every 5 years, the dominant view is that the investigation is in particular. 
Furthermore, there has been allegations that representative YANG HYUN SUK has omitted special consumption tax by registering his club 'Love Signal' as a general restaurant rather than as a adult entertainment establishment. 
2019. 3. 22.